With the rapid development of industry, water pollution is increasing and the quality of many industrial water production is almost out of standard. As people's health awareness continues to increase, many industrial manufacturers are beginning to use pure water equipment, which can filter out impurities such as sediment, residual chlorine and heavy metals, metal ions, etc. and its water quality can meet industrial requirements. Ro water plant is currently used to produce pure water and is popular for its high quality of water and simple operation. However, some consumers have lack relevant professional knowledge and it is difficult to purchase high-quality industrial fully automatic water treatment equipment. In particular, there are many manufacturers of industrial pure water treatment equipment, and more and more industrial purification water treatment equipment of different brands which is appear in the market. How to choose ro water plant has become a problem that buyers must face. What should we pay attention to when purchasing high-quality pure water equipment?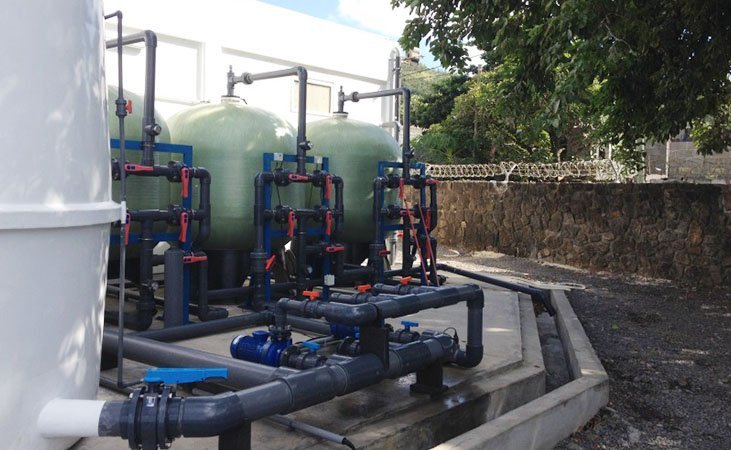 1. To choose and select a better ro water plant is mature technology and popular in the market. It is generally felt that the quality of such equipment is more stable so a device can be popular in the market and highly recognized by the market. You follow the type of equipment they choose. To a certain extent, the quality of the equipment will not be very faulty, ensuring stable water quality during the operation of the machine.

2.When selecting industrial ultrapure water equipment, it is necessary to know what kind of processing technology the manufacturer provides. The choice of processing technology represents the technical strength of the water treatment equipment manufacturer. If you can use EDI equipment to achieve water quality requirements, try not to use multi-stage reverse osmosis technology to make pure water.
3. Try to purchase a machine with simple operation and maintenance, complete accessories and fully automatic continuous operation. This can improve production efficiency, reduce labor costs and is suitable for the long-term development of enterprises.
4. The amount of water produced by industrial ro water plant on the market is determined by the amount of water used by customers. When selecting a device, the manufacturer must clearly inform the water consumption of the manufacturer. Otherwise, if selection scale is too small, the consumption of industrial pure water equipment will be very fast and the selection scale is too large which constitutes waste.
5. Determine the use of pure water in industrial pure water equipment. Knowing the purpose, we know the required water quality. Because different industries have different requirements for water quality, so we can determine the conductivity requirements of water to determine the type of equipment.

6. When purchasing ro water plant, you also need to provide the manufacturer with the water quality of the raw water. For example, if it has any deposits, hardness and heavy metals? The technology of industrial pure water equipment is based on the quality of raw water to determine which configuration is required. If there is more sediment, we have to add the pretreatment equipment. If the water hardness is high then we have to add softening equipment. In addition, for causing high salt content,we have to use secondary reverse osmosis technology.
7.You also need to know the water sources in the specific area. Identify the main type of machine according to the type of raw water. If the source of water is seawater, then it is the main task to select desalination equipment.
8.To choose a company with a long history. Companies that have been operating in the water treatment industry for many years that are experienced in fixing equipment faults and more reliable in terms of quality.
9. To understand supplier's ability to provide solutions and after-sales service. In the process of purchasing purified water equipment, high-quality suppliers will provide consumers with personalized water purification solutions that meet the needs of industry. In after-sales service, the industry must have a good reputation. Moreover, after-sales service should be timely. When the industrial process is in continuous production, if the machine is failure which can not be solved in time, at that time whole operation process will be stopped for the fault condition of ro water plant, the loss may cause unimaginable.
10. We should know the qualifications of manufacturers and choose a few reasonable ones based on the price quoted by each manufacturer. After identifying the target manufacturer, you should know more about the qualifications of the manufacturer, And access to the manufacturer's factory inspections, including hardware facilities (factory, office environment, manufacturing equipment, business qualifications), software facilities (brand awareness, customer satisfaction, success stories, honours), to see if it is a regular company. Because the amount of equipment is often large and may be as high as $100,000, if Chinese factories run off, you will have little measures to return order amout abroad.
Master the way of purchasing ro water plant then according to the actual application of the enterprise, I believe you will choose the satisfactory equipment. If you need our help, you can contact Ocpuritech at any time, and we will tailor it for you.