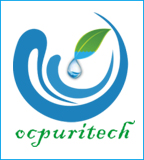 FRP Tank
FRP tank is made of Fiberglass Reinforced Plastics. It is really a contemporary composite material of construction for chemical plant equipment such as tanks and tanks. Chemical equipment that ranges in size in under a meter into 20 yards is manufactured utilizing FRP whilst the material of construction.FRP Chemical Equipments have fabricated chiefly by-hand layup and filament winding processes. BS4994 still remains an integral criterion with this particular category of items.
As a result of the rust-resistant temperament of FRP, the container might be manufactured entirely out of the mix, or another liner may be properly used. In any circumstance, the inner lining was created with different material possessions compared to structural part and laminate The lining, if manufactured from FRP is usually resin rich also uses an alternative kind of glass, also called"C-Glass", whereas the structural section uses"E-Glass". The thermoplastic lining is usually 2.3 millimeters thick. This Thermoplastic liner isn't deemed to deliver mechanical strength. The FRP lining is usually treated before twisting or layup continues, using whether BPO/DMA system or having a MEKP catalyst using cobalt inside the resin.
The function of FRP tank for storing potable water. FRP Composite Tank for corrosion resistance, maintenance-free installation of storage tanks. Offering different size/capacity, normally applied in RO system or pre-treatment system.